Are you new to mid-rise wood building requirements? You are not alone. Since changes in the Ontario Building Code have taken effect on January 1, 2015, this new building type brings special requirements and opportunities. It's going to be a learning curve for everyone, including building officials, architects, developers, builders and engineers.
New information is continuously flowing from industry and research. Count on Moses Structural Engineers (MSE) to keep you informed, and visit our other site at 6wood.ca.
Below we will address the top 10 questions that we are often asked about mid-rise wood buildings. Be sure to check back soon as we will be revealing them one by one.
Follow us on Twitter to find out as soon as a new one is revealed.
Frequently Asked Questions
1. I've heard a lot about shrinkage concerns, how can this be addressed?
Shrinkage issues affect many decisions, ranging from cladding design, to interfaces with stairs and elevator shafts and balconies. Moses Structural Engineers has developed details for these special wood construction conditions.

2. Will my design require prefabrication and if so, to what extent? Does the design need to change if it is prefabricated?
Prefabrication offers the advantages of quality control, faster construction time on site but does require understanding of the process and procedure. Moses Structural Engineers brings over 15 years' experience working with prefab companies with regard to shop drawings and automated fabrication.

3. Must I use CLT (cross-laminated timber) in my building? What are the options?
Conventional stick frame construction can be supplemented with other materials for a hybrid approach. Moses Structural Engineers designed the first five CLT buildings in Ontario and can guide you through the decision process, putting the right materials where they belong.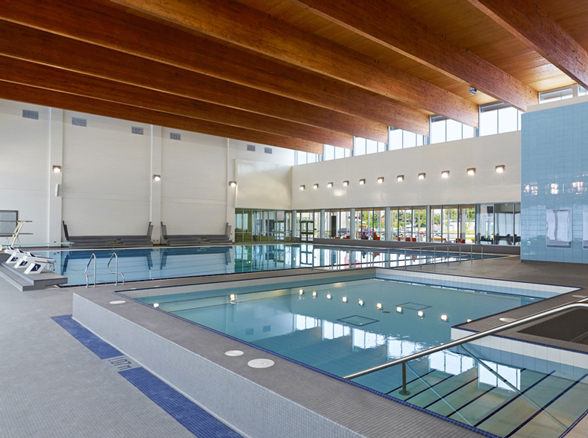 4. How will wood construction affect my choice of cladding system?
Mid-rise wood construction will require non-combustible cladding which may change the way we think about these buildings. Moses Structural Engineers works with many cladding types and develops structural solutions for each building condition.

5. Can I expect a lot more will be involved in moving my project forward to completion than meets the eye?
Indeed there are emerging issues related to constructability and regulatory approvals. Contact us to talk about our feasibility and process assessment services. We can prepare you in terms of what to expect, hidden challenges, opportunities and scenarios for moving forward.

6. If the structural weight of these buildings will be lighter, how will we respond to conditions such as high wind and earthquakes?
While these lightweight wood buildings require smaller concrete foundations and can save money on rebar, less substantial foundations = less weight, so we must design to resist overturning in high winds.

7. I want full walls of windows but I heard we need a lot of external shear walls. What are my options?
Wood shear walls are the most common and economical approach to resisting wind and earthquakes in light frame wood buildings. But there are limitations on eliminating them entirely on the exterior walls. For solutions, we look beyond Canada to draw on best design responses worldwide.

8. How will we deal with all the miscellaneous details for balcony durability, guards and roof anchors?
The requirements for guards and roof anchors are stringent. New ways of addressing these details have been developed and implemented by Moses Structural Engineers in ways that are compatible with wood framing but still meet the rigorous requirements of the building codes and health and safety requirements.
9. What are the differences between the Ontario, British Columbia and Quebec legislation, and will it ever be standardized across the country?
British Columbia was first. Quebec was second and opened up the use of hybrid systems and CLT. Ontario is third with the provision that stairs are restricted to non-combustible materials. The NBC will be updated soon, but provincial codes will always include local provisions.

10. Should I be concerned with acoustics and how can I achieve the separations I need?
Acoustics are always a concern in suite-to-suite and suite-to-common areas. MSE has worked through the details with acoustic consultants and developed solutions for five major common interfaces on recent projects.