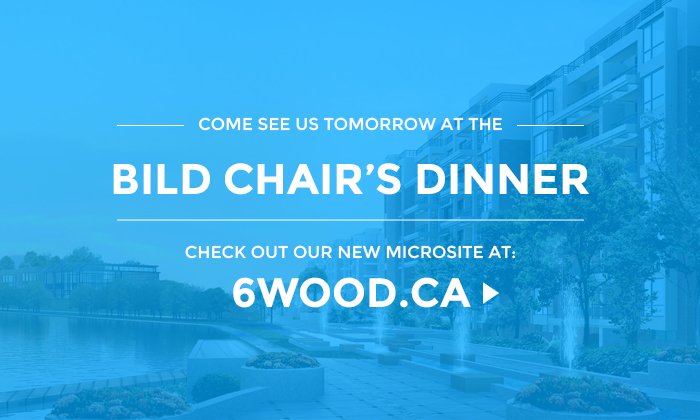 We're joining BILD GTA! Drop by and say hello to us tomorrow, Tuesday January 27, at the BILD Chair's Dinner.
Are you excited about the new opportunities in the mid-rise market? We know some of you are used to high-rise, while others are already building 4 storeys or less in wood. If you're ready to explore mid-rise wood construction, we're here to help. Check out our new microsite at www.6wood.ca
We look forward to seeing you tomorrow!