David Moses was a guest speaker at the High Rise Training Series on six storey wood buildings presented by buildABILITY today. The seminar looked at the implications of six storey wood buildings, covering topics such as fire prevention, engineered products (CLT), hybrid systems, and other cost effective materials.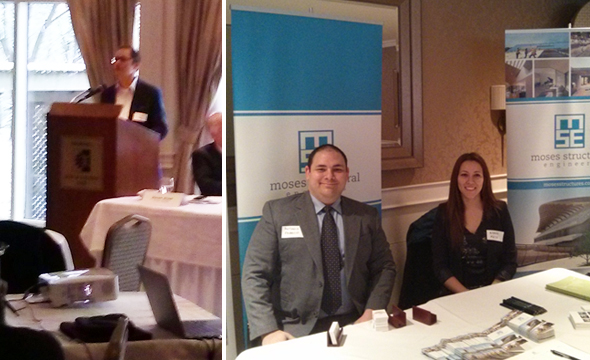 While the building code in Ontario limits wood frame construction to four storeys, other provinces have already adopted six storeys as the limit. Since wood frame construction accounts for 90% of the residential construction market, raising the limit would allow more homeowners to live in desirable medium density neighbourhoods. Wood frame construction is also one of the most economical ways to build in Canada, so this change would help increase returns on investment and boost the mid-rise housing market.
As buildings go beyond four and six storeys, other hybrid wood structural systems make more sense. Our experience with heavy timber, glulam, CLT and wood-concrete composites gives us the tools to make these tall wood buildings a reality.