News
MSE Office Field Trip to our latest CLT project in Ottawa
| April 2013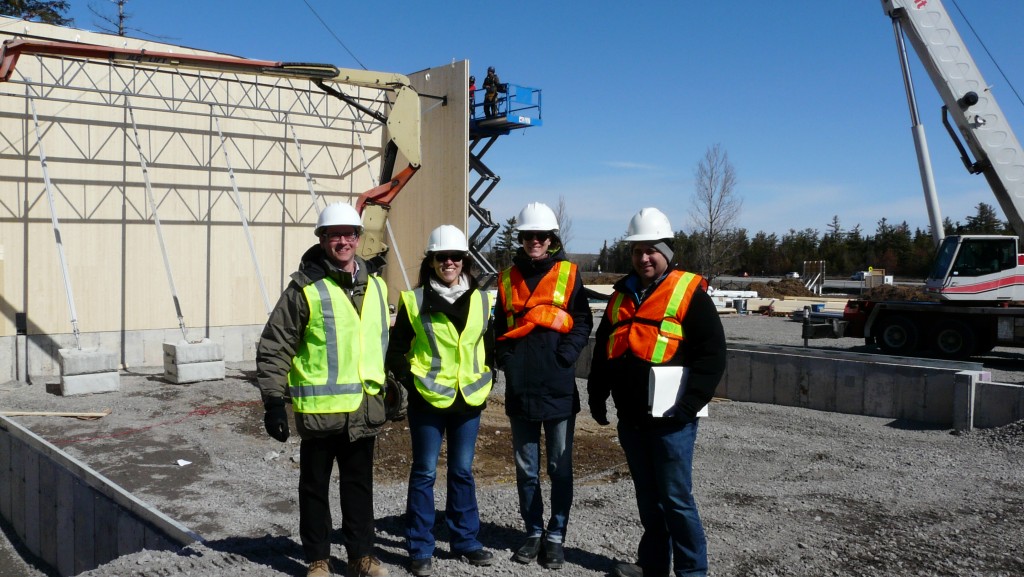 It was a long day, but the team had a great trip to the nation's capital in early April, where they checked in on our latest CLT project. The cross-laminated timber (CLT) panels have arrived and installation has started at a warehouse and retail outlet in the Ottawa area. This is a hybrid steel-wood structure with steel framing for the roof and CLT for the 8.5 m tall walls.
Stay tuned for more details.
David Moses Invited to Deliver WoodWORKS! CLT Workshop
| March 2013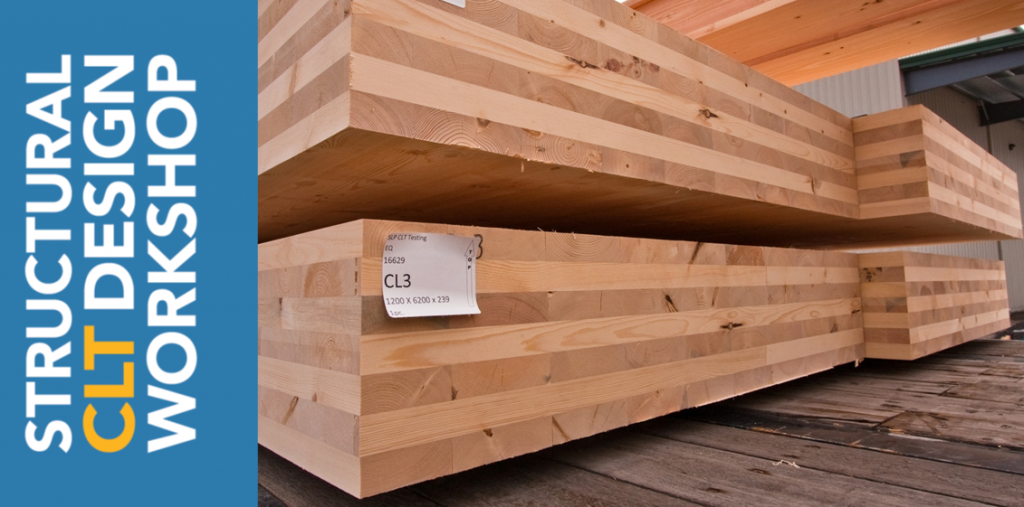 Cross laminated timber (CLT) panels are an innovative new construction material that has recently become available in Canada–the panels are strong, environmentally friendly, and easy to build with. Last week, David Moses was invited to deliver a workshop on CLT panel design, in cooperation with WoodWORKS! Ontario and co-presenter Mohammad Mohammad of FPInnovations.
MSE is on the cutting edge of this building technology, having recently designed several projects in Ontario, including the first commercial application of CLT in Ontario. Previously, David worked on the design of Austria House for the 2010 Vancouver Olympics, which was the first CLT building in Canada.
David covered a wide range of topics, including gravity design, fastener and connection design, and product availability. Detailed design examples and calculations were provided. Construction with CLT is a step into the future, and we expect exciting developments in the years ahead, as this product is more widely adopted. Tell us your vision for building in CLT, and we'll make it happen.
Why should we wait? Help us take wood construction higher.
| February 2013
Are you ready for bigger wood buildings? Tell us—we want to make it happen.
At this year's Builder & Renovator Forum, David Moses spoke about the quest to build bigger, better wood structures.
There is great potential for construction in wood, and the material has been used, both present and past, to build fantastic structures such as public art, stadiums, trestle bridges, and more. Today, wood makes up approximately 90% of the residential construction market, with 70,000 new homes per year in Ontario, yet we have reduced ourselves to building large tracts of small, individual houses and town homes.
David Moses Speaks on Embodied Energy at CSC Dinner Meeting
| February 2013
The Toronto chapter of Construction Specifications Canada gathered together at the Toronto Skating Curling and Cricket Club this past Tuesday. David treated those in attendance to a curling joke, and a talk on the embodied energy of building materials.
When it comes to reducing energy use and pollution, the conversation often turns to alternative fuels and transportation. However, buildings account for approximately 33% of the total energy use in Canada and the United States. Approximately 8% of the energy used during the entire life of a building (depending on estimates of the life cycle) is embodied in the construction materials. Making energy-efficient choices in our building materials, early on, can effect significant reductions in overall energy use. Although there is a wide gamut of opinion as to the meaning of "sustainability" in building practices, it is clear that renewable, natural resources with low embodied energy are a step in the right direction.
David presented design examples in clay-straw, rammed earth, and wood-base materials, which also have the advantage of sequestering carbon.
We're moving! Our new office is located at 110 Spadina Ave.
| January 2013